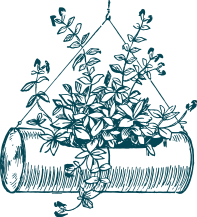 Sierra Nevada
Poke out and find out Sierra Nevada, a natural, cultural reserve with a lot of history
Within 20 miles from our cave houses is Sierra Nevada National Park, which has been throughout history a biological, historical crossroads of different migratory movements provided its southern location and great height. As a result, it offers today a large diversity of landscape, villages, flora and fauna.
In January 1999 it was declared natural park and takes up a total of 86.208 hectares. From a geological point of view, Sierra Nevada divides it self in two areas: a siliceous one, made of metamorphic rocks (the highest part) and a calcareous one formed by sedimentary rocks surrounding almost the entire massif.
A natural, cultural reserve
Glacial and erosive processes have formed an exceptional relief in this part that may be observed, especially, in the highest area. Several factors such as height, climate or the specific soil have made up a great variety of ecosystems, where there can be found five vegetation layers related to Mediterranean climate.
The highest area in Sierra Nevada has a couple of very important ecosystems with many exclusive species, like gravels, steep cliffs and precipices and snowed meadows. From 6500 to 9200 feet, more or less, there is a belt of laburnum and creeping juniper surrounding the whole massif along with a large number of exclusive species and others shared with other Baetic mountains and some from the north of Morocco.
The wealth, historic, cultural legacy of Sierra Nevada comes from the different cultures settled in its hillsides that have shown a tremendous adaptation to mountain life, which is, these days, one of the main strategies to attract visitors to the National Park.
The pools for irrigation together with the network of ditches, most of them with a Muslim origin, mean an important ethnographic heritage.
A rising value in Sierra Nevada is the recovery of habits, food, traditions and everything that has allowed Sierra Nevada to become nowadays an almost unchanged mountain, which we need to protect in order to preserve it second to none to be enjoyed by future generations.
Try out a unique experience and feel the benefits from staying in a cave