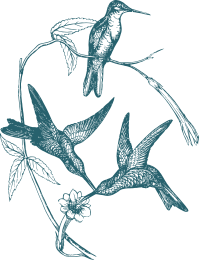 A natural, rural taste
A luxury for all your senses
Our restaurant keeps the traditional food alive to offer our clients a unique tasting experience. All our dishes are made of quality produce and cooked very carefully according to the recipes from our culinary history.
Traditional dishes from our Arab-Andalusian gastronomy and meat cooked and grilled on our wood stove are our specialties, as our goal is making you enjoy the taste from the past. All of it takes place within a very special atmosphere for you to share with your family.
We can adapt to your needs and carry out all sorts of food events: coffee breaks, buffets, cocktail parties, catering service, floor show and dinner, special meals.
A traditional yet differentrestaurant
A luxury for all your senses
Taste the best Mediterranean diet with a view of Sierra Nevada in a rural environment and cooked on a wood stove. A pleasure for all your senses.

Our celebrations
Celebrate life with us
If you want to celebrate any kind of event in a singular environment and in wild nature, Casas Cueva del Tío Tobas are just the perfect place. We will take care of the slightest details to make that day a unique experience for you and your family.
Life are memories themselves.
Comments from our guests
Testimonies of our main mission: your happiness
9.2
"A great discovery"
We had another place in mind, but we stopped to have lunch and decided to stay. Never had we been inside a cave and it was a wonderful discovery. The cave houses are a delight in summer, when we were there. They are very cool. It's a luxury to take a nap there. They are really peaceful and you can sleep like a baby. The price is truly good and not expensive at all. There's no doubt we'll repeat again!
Enrique Chaves - Extremadura (14/07/17)
9.7
"It was indeed a pleasure!"
The direct contact with nature, the tranquillity in the air and everything is just close to the highway. We could bring our dog with us and for free, cool! The staff were more than lovely, always attentive and helping us with anything they could. We stayed in a studio, with everything we needed. We will repeat as soon as we can make it, because it's really worth it.
Antonio Serra - Madrid (29/06/17)
10
"They made me feel at home"
This is the ideal place to get away in front of a fireplace, rest from the stress of the city in their quite, cosy, rural caves, which are filled with details. There are an endless number of activities to do in the area, such as getting lost among its castles or incomparable views to Sierra Nevada. The staff make you feel at home.
Paqui Rincón - Andalucía (30/03/17)
See more comments
Try out a unique experience and feel the benefits from staying in a cave