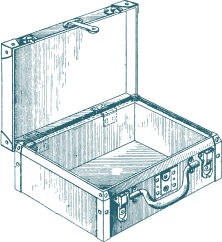 From leisure to business
Business tourism in wild nature
The latest technical facilities are part of our leisure-tourist resort as well as its nice environment and privileged location, which make Tío Tobas the perfect place for professionals to meet. Able to suit your needs and adapt to different formats and capacities, it allows to organize team meetings, sessions, seminars, training courses, product presentations or any other sort of event of a social or business nature.
In order to develop team spirit, our environment is ideal due to its singular location, facilities and services. Here you can find the necessary place and calmness for your business meeting or the rewarding to a work well done. We are certainly prepared for your ritual, with all the facilities and tools you need both for working and having fun: business incentives, seminars, conventions, sessions, meetings, company planning, products presentations, encounters of professionals, working sessions.
Meeting hall
A place with al the necessary technical equipment in wild nature.
Our meeting hall is set up with all that is necessary to make your work session a true success. Our philosophy includes the latest technological means within a unique environment in wild nature to find a perfect balance between leisure and business.
Underfloor heating
Projector
Wired and wireless sound systems
Projection screen
Presidential table
Video player
Television
PC / Laptop
Video recording (optional)
Internet connection
Whiteboard / Lectern
Adjustable lighting
Phone / Fax
Photocopier
Capacity for 60 people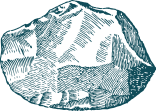 Everything you need to make team
A wide range of possibilities for satisfying innovative companies
Tío Tobas provides you with a varied offer or services to encourage team spirit. If your company believes in instilling values beyond the workplace, this is your place to be. This is a space to retraining and updating plus reaching new goals.
Unique, tailor-made experiences for your
business incentives
Comments from our guests
Testimonies of our main mission: your happiness
9.2
"A great discovery"
We had another place in mind, but we stopped to have lunch and decided to stay. Never had we been inside a cave and it was a wonderful discovery. The cave houses are a delight in summer, when we were there. They are very cool. It's a luxury to take a nap there. They are really peaceful and you can sleep like a baby. The price is truly good and not expensive at all. There's no doubt we'll repeat again!
Enrique Chaves - Extremadura (14/07/17)
9.7
"It was indeed a pleasure!"
The direct contact with nature, the tranquillity in the air and everything is just close to the highway. We could bring our dog with us and for free, cool! The staff were more than lovely, always attentive and helping us with anything they could. We stayed in a studio, with everything we needed. We will repeat as soon as we can make it, because it's really worth it.
Antonio Serra - Madrid (29/06/17)
10
"They made me feel at home"
This is the ideal place to get away in front of a fireplace, rest from the stress of the city in their quite, cosy, rural caves, which are filled with details. There are an endless number of activities to do in the area, such as getting lost among its castles or incomparable views to Sierra Nevada. The staff make you feel at home.
Paqui Rincón - Andalucía (30/03/17)
See more comments
Try out a unique experience and feel the benefits from staying in a cave